Major Lori Mitchell, Executive Director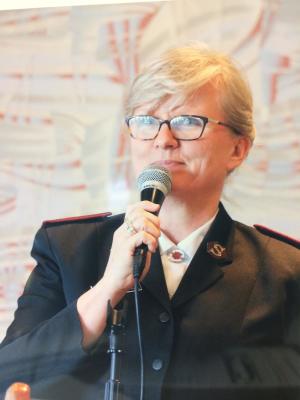 "God loves you just the way you are...but He loves you too much to leave you there."
Unknown

Lori is a Salvation Army Officer (pastor) ordained in 1984.  She was transferred here in June 2015, to take on the role of Executive Director. 
Lori has her Certified in Management designation from the Canadian Institute of Management, and extensive experience in the social services field.  She has recently obtained a certificate in Not-for-Profit Management.

She is married and has six adult children, a dog and two cats.

Cathy Oleschuk, Program Director
Cathy has worked for Thunder Bay CARS for over twenty years, in a variety of positions and now as Program Director.  She holds a Social Services Worker diploma, and is certified in Restorative Justice and as a Life Skills Coach.
She is married with two children and three grandchildren.
"I've learned that people will forget what you said, people will forget what you did, but people will never forget how you

made them feel." 

Maya Angelou